allplas | 13 - PVC - Clear and Coloured Supple PVC
13 - PVC - Clear and Coloured Supple PVC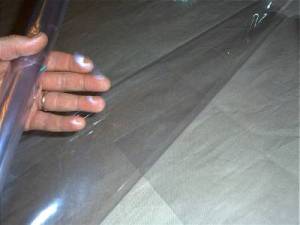 This UV Stabilised material is a superb quality, high clarity supple PVC. Used in applications such as Tent windows, Covering upholstery, Protecting soft artworks such as Cross Stitch and Embroidery. Book covers, Jigsaws, Shed Windows, Greenhouse Roll Doors and more.

Sold by the metre and available in five different thicknesses.
.2mm up to 5mm.

.2 - .25 and .5mm thicknesses are 1300mm wide.
The 3mm and 5mm thick are 1200mm wide.
The 2mm is 1200mm wide.

This product is discounted by quantity at the checkout by up to 25%.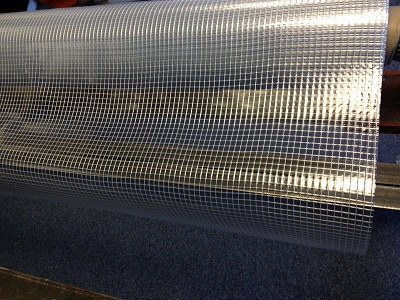 Clear but reinforced with Polyester mesh

Sold by the metre and discounted for quantity.
Coldstore Quality and available in five variations. 100mm wide x 1mm thick - 200mm x 2mm - 300mm x 2mm - 300mm x 3mm - 400mm x 4mm
Keep the cold out of your warehouse and the heat in, or use on coldstore entrances to stop the cold air escaping.

CLICK ON ANY IMAGE TO SEE THE CHOICES.
allplas | 13 - PVC - Clear and Coloured Supple PVC