Rope - Twines and Cord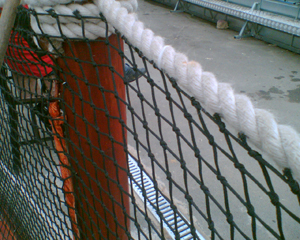 Pictured here with our 35mm x 3mm black knotted netting this 32mm White Staple Spun Polyprop Rope looks about as natural as anything could and will give many years of life.

Great for enhancing your decking or bridges with.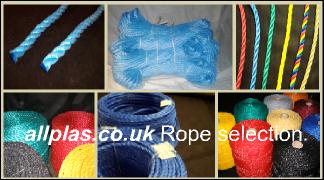 A range of twine and rope mostly made of either polyethylene or polypropylene

Other colours and sizes are available as specials but minimum orders would be rolls rather than metres.