Cricket Accessories - Covers - Netting etc.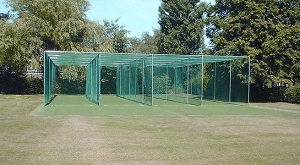 A range of cricket cages available in various sizes single, double, triple and quadruple bays.

Also you will find a range of nets designed to fit on existing cricket cages. Perimeter netting used for around the edge of your area and sight screens.